Due to the pandemic, we will not be having Summer Music & Art in 2020.   Plan ahead and look at the new schedule of classes listed below for July of 2021!
Summer Music and Art Classes for Beginner/Advanced Elementary Band, Orchestra, Chorus,  Band Lessons,  Orchestra Lessons, Chorus Lessons, Chorus-Theatre, Piano, World Drumming, Ukulele and Art!
Program starts July 5th, 2021, Monday – Thursday for two weeks ending July 15th  Each course is $64.  Sign up for all five sessions and receive a $20 discount (total $300.0)  Mark the registration form with your discount request.  We will be at Newfield High School this year!  The program is open to current 4th, 5th, 6th, 7th and 8th graders.
Elementary Orchestra or Elementary Band or Advanced Band– performers with at least one+ year of experience 9:00am-9:45am
Theatre/Chorus or Piano – no experience needed 9:45am-10:30am
Group Lessons – Woodwinds, Brass, Percussion, Voice, Violin/Viola, Cello/Bass  10:30am-11:15am
World Drumming or Ukulele – no experience needed 11:15am-Noon
Art – no experience needed Noon-12:45 PM
Online Registration Form – Pay with PayPal or Pay via Check
See your music teacher for more information.
Printable Registration Form:  Coming Soon
For more information call Ed Albinski,  Atlantic Wind Symphony @ 631 334-5589 or contact Dr. Diana Cook @ 631-285-8685/[email protected]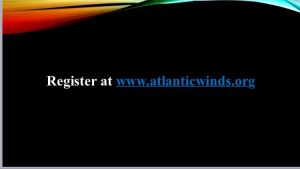 Printable Registration Form:  Coming Soon