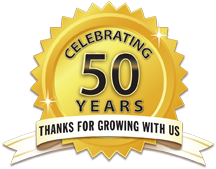 2018 Summer Music Program
Edward Albinski, Director
The Atlantic Wind Symphony is pleased to present the Summer Music Program at Sagamore Middle School, and the High School Band Program at Sachem North.
Click on the heading for each program for additional information and registration
Elementary and Middle School Programs
These courses are for young instrumental music students with 1 to 5 years of experience. Three week session: Monday – Thursday starting July 9, 2018.
9:00 am Junior Ensemble and Group Lessons
10:00 am Elementary Band and Orchestra.
Each course is $125, and includes 12, one hour rehearsals and a  performance on the Thursday of the last day in the session.
BEGINNER PROGRAM 
If you are selected by your school music teacher to start an instrument next year or already playing and would like to play a second instrument, you can get a head start this summer! The Beginner's Program will run on Monday through Thursday for 3 weeks. It includes 12 one hour lessons by certified music teachers with the assistance of high school Music Honor Society students. The registration fee of $125 also includes a lesson book. Instruments are obtained from your school's music teacher or bring your own.
HIGH SCHOOL BAND & ORCHESTRA PROGRAMS
For all high school students NYSSMA level 4 to 6.  Rehearsals for students only will be Monday, Tuesday, Wednesday,  July 9th-11, 8am, at Sagamore Middle School.  These rehearsals are to prepare for the Thursday band rehearsals  in conjunction with the Atlantic Community Band 8-9:30 July 12,19,26.  Also included is the opportunity of performing in the adult group's summer concert season if the student is available. The registration fee is $50.