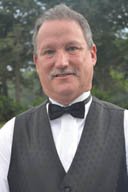 Joel Levy
Music Director/Conductor
Atlantic Wind Symphony
Joel M. Levy received a Bachelor of Music Degree from the State University College at Potsdam, New York, and a Master of Music Degree in Performance from the State University of New York at Stony Brook. At Stony Brook Mr. Levy worked with clarinetist David Glazer, and studied flute, saxophone and clarinet with Eddie Daniels. As an active musician in the New York metropolitan area, Mr. Levy has performed with the Merrick Symphony, Long Island Concert Pops, Queens Festival Band, Long Island Masterworks Orchestra and the New York Virtuosi Chamber Orchestra. Mr. Levy played frequently in the Broadway production of Thoroughly Modern Millie. Additional Broadway credits include Fosse, Little Women, Sweet Charity and Young Frankenstein. He has played with the Dorsey Brothers Orchestra, Clem DeRosa's Mighty Swing Machine, Glenn Miller Orchestra, Lou Anderson Big Band, Leon Petruzzi Jazz Orchestra and many other jazz ensembles. He has worked as a backup musician for Phil Woods, Bob Mintzer, The Manhattan Transfer, Marvin Hamlisch, Al Martino, Tommy Tune, Bebe Neuwirth, and Jay Black.
Mr. Levy has taught at both the middle and high school levels on Long Island since 1980. He has been a Band Director at East Meadow High School for the past twenty-five years. His various ensembles have won numerous awards of distinction. He currently serves as Music Department Chairperson of East Meadow High School.
Mr. Levy currently conducts the Nassau-Suffolk Wind Symphony. This ensemble has performed at NYSSMA, All-National and All-Eastern NAfME conferences. Guest soloists with the Wind Symphony have included Phil Smith, Joe Alessi, Stanly Drucker, Carol Wincenc, Lew Tabackin, Erik Ralske and Patrick Sheridan.
Mr. Levy has taught courses for Long Island University, CW Post and the State University College at Potsdam, New York. He has been listed in Who's Who Among American Teachers on numerous occasions. In addition, Mr. Levy has been featured on Rico's The Lessonroom.com, and is a Rico educational clinician and performing artist.
Mr. Levy has been a guest soloist and clinician for several Long Island school districts and he has served as guest conductor for the Suffolk All-County Festival Bands. In 1997 he was guest conductor of the concert band and jazz ensembles at the U. S. Eastern Music Camp at Colgate University. In April of 2005 Mr. Levy was the guest conductor of the combined bands, comprising the Wind Symphony and the Symphonic Band at George Mason University in Virginia. He has been a conductor at the CW Post Band Festival on several occasions and this past spring was a guest conductor and clinician at Fresno State University in California. Mr. Levy was guest conductor for the Atlantic Wind Symphony in 2006 and was appointed Music Director of the Atlantic Wind Symphony December 2012.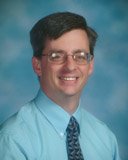 Donald M. Sherman
Assistant Conductor/Narrator
Atlantic Wind Symphony
Conductor, teacher, euphoniumist and composer-arranger Donald M. Sherman has taught instrumental music in the Northport-East Northport (NY) schools since 1984. Under his direction, the East Northport Middle School 7th and 8th Grade Band and Jazz Band have consistently earned high praise at festivals. He served as Lead Teacher for the District's famed Summer Music Program from 1993 – 2011.
A member of the Northport Community Band since 1978, he served as Associate Musical Director from 1986 – 2013. In 2014 he assumed the role of Musical Director, proudly continuing the 55-year tradition established by founder Robert W. Krueger.
From 1992-2000 Mr. Sherman was Music Director of the band at Fordham University (Bronx, NY), and in that position performed with the tenor Frank Patterson at Carnegie Hall, and at New York's St. Patrick's Cathedral. He has been a frequent guest conductor in the metro NY area, including All-County Bands in Rockland, Nassau and Suffolk Counties.
Mr. Sherman is a graduate of Ithaca College, with a Bachelor of Music Degree in Music Education and Composition, and a Master of Music Degree in Euphonium Performance. Teachers included David Unland for euphonium, Karel Husa and Dana Wilson for composition and Rodney Winther for conducting, while various master classes were taken with David Amram, Frank Battisti, John Corigliano, Toby Hanks and others.
As a euphoniumist, Mr. Sherman has performed with the Atlantic Wind Symphony, Long Island Tuba Quartet, Seuffert Band, Queens Festival Band, Gramercy Brass of New York, Riverhead's No Doubt World Famous Monday Night Band, Old Bethpage Village Restoration Brass Band and many others.
His compositions and arrangements, several of which have been published by Kendor Music and Cimarron Press, have been performed by the Long Island Tuba Quartet at SCMEA's annual Howard Hovey Tuba Day and elsewhere; by the Northport Community Band, Northport Chorale, Seuffert Band, Gramercy Brass Band, Sam Pilafian and "Travelin' Light," Roger Behrend of the U. S. Navy Band, Fordham University Band and Choir, and others. Kendor Master Repertoire, a collection of euphonium solos arranged by Don and edited by Carl Strommen was published in 2013; a second volume, Kendor Debut Solos will be released in Fall 2015.
Don and his wife, flutist Deborah Littrell Sherman, live in East Northport, NY with their children Emily, Benjamin and Gabriel.